Save Time and Money with Pro Water Mitigation in Chicago
5/1/2023 (Permalink)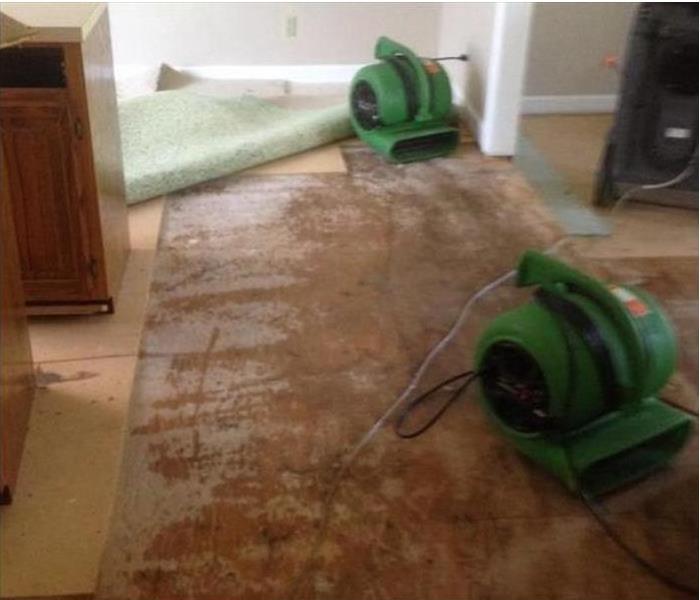 If water damage intrudes on your home or office, call SERVPRO of Chicago. We have the experience to make it "Like it never even happened."
Contact SERVPRO for Skilled Water Damage Cleanup
Property owners can run into a water emergency anytime, as they strike without warning. Whether it is a significant spill in your Chicago home or an issue with floodwater from a storm, you need water removal services fast. Rather than trying to address leaks or faulty appliances alone, SERVPRO features skilled water restoration technicians (WRT) guaranteed to get you the desired results. With our proven water mitigation strategies, we can lessen the cost, damage, and time it takes to complete the project. Before you know it, we will have your property back to pre-damage condition "Like it never even happened."
Once you call SERVPRO, our customer care center gathers information about your project. We begin water mitigation the minute we arrive at your Chicago property to keep moisture from wreaking havoc on unaffected areas of the building. This involves containment measures and immediate water removal services to keep water from migrating behind walls and baseboards, under flooring materials, and more.
Extractions and drying go hand-in-hand right after our initial assessment to remove as much standing water as possible in the shortest timeframe. Our drying and dehumidification efforts help to lower relative humidity and keep moisture from causing further damage to building materials, structural elements, and contents.
We use various cleaning methods
Once we get called for water remediation services, we use various techniques to achieve our goals. Each method gets selected based on the impacted contents or materials we are restoring:
Damp wipe methods
Spray and wipe
Hot water extractions/shampooing
Immersion methods and more
Moisture management is crucial for water-related incidents
Moisture control is essential to all the water-related incidents SERVPRO responds to. Our technicians strategically place our industrial-grade equipment, adjusting as we work to help us best achieve our goals.
From arrival, until we do a walk-through and sign-off on the project, you have our SERVPRO of Marquette Park/West Lawn/Ford City team dedicated to providing excellent water mitigation and restoration results. Call us 24/7 at (773) 337-3993, and we will send our Green Fleet as soon as possible.